Welcome to our yoga studio! I am so excited to share the benefits of yoga and mat Pilates with you! Looking forward to seeing you soon!
Try our BALLET BARRE PILATES classes!
Please feel free to stop by for 2 weeks for $20 of Mat Yoga and Ballet Barre (Aerial Yoga not included)!
We believe in providing an effective and exciting
workout that builds strength and endurance, without adding unnecessary bulk. We want you to get into great shape by using core enhancing Pilates exercises and strength building yoga poses that lengthen and tone, giving you a dancer like body. You will achieve:
Increased flexibility

Stronger muscles (without bulk)

Enhanced body tone

Reduced stress

Better posture

Increased endurance

Relaxed and clear mind

Stronger core

Improved balance

Injury prevention
Upcoming Workshops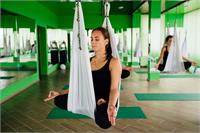 Try Aerial Gentle Stretch Class
Sundays at 12:00 pm
(with Carol)
Have you always wanted to try Aerial Yoga, but going upside down or climbing are not for you? Then, try our new Aerial Stretch Class on Sundays at noon. This is a more relaxing approach to Aerial Yoga with only luxurious stretches and calming yoga poses. Enjoy some wonderful stretches using the aerial yoga fabric as a supportive and relaxing prop. Lay or sit softly in the fabric for full body stretches and relaxation. Stretch your legs with one leg on the floor and the other in the fabric. Melt away daily stress.
Valentine's Weekend FREE Yin Yoga Aromatherapy Class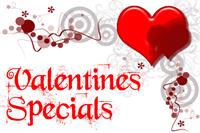 Sun, Feb 16
7:00 – 8:15 pm
FREE
Celebrate Valentine's Day Weekend. Come join us for this FREE class. The energy represented in "yin" and "yang" is derived from the Chinese Taoist tradition. Our yin side is at peace with how things are with a quiet acceptance, representing our bones and connective tissues. Our yang side strives for change that makes us think we are never good enough, held in our skin and muscles. Deep stretches are held for 3 to 5 minutes, gently stretching connective tissues, leaving you in a wonderful state of bliss.
The Karma Yoga Project

(Free/Donation Based) Karma Gentle Yoga Class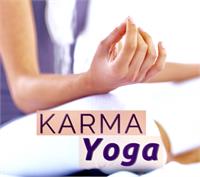 Join us the last Sunday of each month 12:00 – 1:15 pm
taught by Melissa Valeriote on Sun, Feb 23
Karma Yoga is the yoga of good intentions. It's about purifying your heart by learning to act selflessly in service of others. Through karma yoga, we learn kindness and compassion without an expectation of gain. We step away from our ego towards a more humble path. Service is at the heart of karma yoga and its focus is on giving back. This class shares with the community gentle yoga movements annd restorative stretches, taught by our Bend Teachers (Yoga Teacher Training Program). We simply ask for an optional cash donation of $10. Proceeds will be given to the local SPCA Haven for Animals.
Bend Yoga Teacher Training Applications Now Open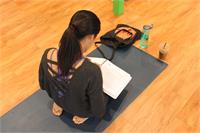 Loving and living your yoga can be more than a personal practice. Have you ever thought about
sharing this enriching movement, philosophy, and way of life with others? Would you like to dive into a deeper understanding of yoga philosophy and anatomy?
Bend Yoga Teacher Training is now accepting applications for the training that begins April 2020. Co-founders of the training, Tina Clay and Christina Rairdan, would love to lead you through this journey of transformation.
Please visit https://www.bendyogatraining.com/teacher-training for more details on this program and submit an application. Please email services@bendyogatraining.com if you have any questions. Namaste.