Welcome to our yoga studio! I am so excited to share the benefits of yoga and mat Pilates with you! Looking forward to seeing you soon!
Try our BALLET BARRE PILATES classes!
Please feel free to stop by for 2 weeks for $20 of Mat Yoga and Ballet Barre (Aerial Yoga not included)!
We believe in providing an effective and exciting
workout that builds strength and endurance, without adding unnecessary bulk. We want you to get into great shape by using core enhancing Pilates exercises and strength building yoga poses that lengthen and tone, giving you a dancer like body. You will achieve:
Increased flexibility

Stronger muscles (without bulk)

Enhanced body tone

Reduced stress

Better posture

Increased endurance

Relaxed and clear mind

Stronger core

Improved balance

Injury prevention
Upcoming Workshops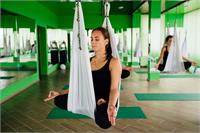 Try Aerial Gentle Stretch Class
Sundays at 12:00 pm
(with Carol)
Have you always wanted to try Aerial Yoga, but going upside down or climbing are not for you? Then, try our new Aerial Stretch Class on Sundays at noon. This is a more relaxing approach to Aerial Yoga with only luxurious stretches and calming yoga poses. Enjoy some wonderful stretches using the aerial yoga fabric as a supportive and relaxing prop. Lay or sit softly in the fabric for full body stretches and relaxation. Stretch your legs with one leg on the floor and the other in the fabric. Melt away daily stress.
Bend Yoga Teacher Training Applications Now Open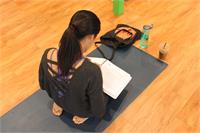 Loving and living your yoga can be more than a personal practice. Have you ever thought about
sharing this enriching movement, philosophy, and way of life with others? Would you like to dive into a deeper understanding of yoga philosophy and anatomy?
Bend Yoga Teacher Training is now accepting applications for the training that begins April 2020. Co-founders of the training, Tina Clay and Christina Rairdan, would love to lead you through this journey of transformation.
Please visit https://www.bendyogatraining.com/teacher-training for more details on this program and submit an application. Please email services@bendyogatraining.com if you have any questions. Namaste.
Peace Through Yoga Donation Classes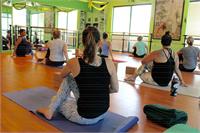 Support "

Peace Through Yoga Foundation

"
through Community Donation yoga classes
at Yogacorefit
Several of Yogacorefit's instructors will be traveling to Costa Rica for this retreat in February 2020. While there they will have the opportunity to support Peace through Yoga Foundation and the local organization called
"Girls for Success" (a daily 3 hour after school program for girls between 7 – 12 years old. "Girls for Success" mission is to offer local girls valuable life skills and educational workshops designed to enrich, educate, and empower them to reach their full potential as future leaders in their communities).

In addition to work service hours that will be provided while on the retreat, Yogacorefit would like to raise donations towards purchasing a list of requested supplies. Please practice YOGA, on your mat and through community service by joining us in these special classes. And bring a friend too!
Suggested donation is $10 (cash only).
We hope to see you in the following
Peace Through Yoga Donation Classes:
* Jan 3, Fri 6-7 pm Vinyasa with Christina Rairdan
* Jan 3, Fri 7:15-8:15 pm Candlelight Yin with Tessa Valle
* Jan 10, Fri 6-7 pm Vinyasa with Michele Miller
* Jan 10, Fri 7:15-8:15 pm Candlelight Restorative & Crystal Bowl Soundbath with Tina Clay & Lois Pengilley
* Jan 24, Fri 6-7 pm Gentle Flow with Sydney DelRosario
* Jan 24, Fri 7:15-8:15 pm Candlelight Restorative with Beth Miller
* Jan 31, Fri 6-7 pm Vinyasa with Amy Klotz
* Jan 31, Fri 7:15-8:15 pm Guided Meditation & Crystal Bowl Soundbath with Tina Clay & Lois Pengilley

Ayurveda, Yoga & Meditation Workshop
(with Megan and Tina)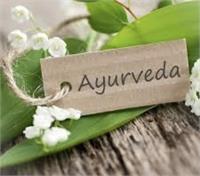 Sat, Jan 25
1:30-4:30 pm

$35 per person
Join us for a workshop to blend the streams of Ayurveda, meditation, and yoga. Let's honor and respect our body, heart, and mind. Let's become more aware and in sync with the natural rhythms of the earth. In this practice, you will experience guided meditaiton/reflection, quiet space, time for reflection, gentle yoga movement, relaxation, and a luxurious self-care practice.