We are proud to offer many types of workshops at our studio. These special experiences are taught by very caring and knowledgeable instructors. Some examples of workshops are restorative yoga, partner yoga, special meditation and chakras awareness.
Click here to sign up.
Upcoming Workshops and Events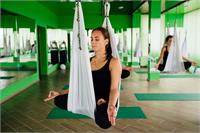 Try Aerial Gentle Stretch Class
Sundays at 12:00 pm
(with Carol)
Have you always wanted to try Aerial Yoga, but going upside down or climbing are not for you? Then, try our new Aerial Stretch Class on Sundays at noon. This is a more relaxing approach to Aerial Yoga with only luxurious stretches and calming yoga poses. Enjoy some wonderful stretches using the aerial yoga fabric as a supportive and relaxing prop. Lay or sit softly in the fabric for full body stretches and relaxation. Stretch your legs with one leg on the floor and the other in the fabric. Melt away daily stress.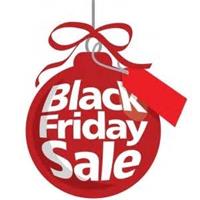 Black Friday Deal
One month for $29 for new students!
(aerial and mat yoga/barre pilates)
Over HALF OFF regular price of $89
Give the gift of yoga this season! This makes a perfect gift.
One deal per person.
This deal is only good for new students to the studio. (If you have done the 2 weeks for $20 introductory deal, or any classes here, then you are not considered a new student here.)
This deal is available Nov 23 – Dec 14.
Holiday BOGO Sale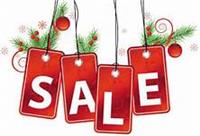 Buy 5, get 5 FREE!
***Mat Yoga/Barre – Buy a 5 Class Pass, get another 5 Class Pass FREE!
***Aeiail Yoga – Buy a 5 Class Pass, get another 5 Class Pass FREE!
(Limit one of each deal per person. Deal available for purchase until Dec.31. All class passes expire 4 months, after the date of the 1st class taken using that pass.)
Thanksgiving Day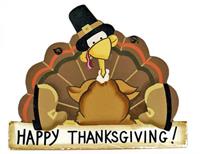 Gratitude Flow & Restore Yoga
Wishing you all a Happy Thanksgiving!
Thurs, Nov 28
We will only be open for one special class this day.
9:30 – 10:45 am Gratitude Flow & Restore (Vinyasa 1 and Restorative Yoga) with Tina Clay. 75 minute multilevel yoga class. Dedicate your yoga practice to being thankful. Regular class price.
All other classes this day are cancelled.
Ayurveda, Yoga & Meditation Workshop
(with Megan and Tina)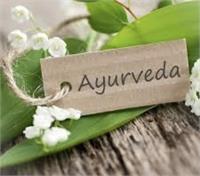 Sat, Jan 25
1:30-4:30 pm

$35 per person
Join us for a workshop to blend the streams of Ayurveda, meditation, and yoga. Let's honor and respect our body, heart, and mind. Let's become more aware and in sync with the natural rhythms of the earth. In this practice, you will experience guided meditaiton/reflection, quiet space, time for reflection, gentle yoga movement, relaxation, and a luxurious self-care practice.