Welcome to our yoga studio! I am so excited to share the benefits of yoga and mat Pilates with you! Looking forward to seeing you soon!
Try our BALLET BARRE PILATES classes!
Please feel free to stop by for 2 weeks for $20 of Mat Yoga and Ballet Barre (Aerial Yoga not included)!
We believe in providing an effective and exciting workout that builds strength and endurance, without adding unnecessary bulk. We want you to get into great shape by using core enhancing Pilates exercises and strength building yoga poses that lengthen and tone, giving you a dancer like body. You will achieve:
Increased flexibility

Stronger muscles (without bulk)

Enhanced body tone

Reduced stress

Better posture

Increased endurance

Relaxed and clear mind

Stronger core

Improved balance

Injury prevention
Upcoming Workshops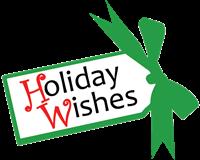 Season of Giving
Special Deals
*Mat Yoga & Barre = 20 classes $180
(That's $9 per class) Reg $300 at $15 per class.
*Aerial Yoga = 15 classes $195
(That's $13 per class) REg $300 at $20 per class)
Expires 5 months from use of first class. Limit 1 per person.

Give yourself the gift of yoga this holiday season. 'Tis the season of giving.
These deals available until Dec 31.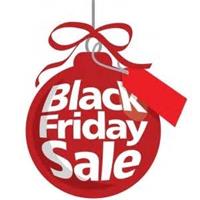 Black Friday Deal
One month for $39 for new students!
(aerial and mat yoga/barre pilates)
Over HALF OFF regular price of $89
Give the gift of yoga this season! This makes a perfect gift.
One deal per person.
This deal is only good for new students to the studio. (If you have done the 2 weeks for $20 introductory deal, or any classes here, then you are not considered a new student here.)
This deal is available Nov 23 – Dec 14.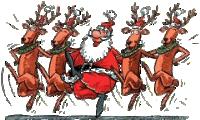 Yogacorefit Holiday Gift Guide Calendar
SALE: 25 – 50% off
Nov 11 – Nov 17 — 40% off all yoga pants
Nov 18 – Nov 24 — 30% off all shirts/tanks
Nov 25 – Dec 1 — 25% off all essential oils & sparys, incense & incense holders, candles
Dec 2 – Dec 8 — 30% off all jewelry
Dec 9 – Dec 15 — 25% off all meditation items (eye cushions, healing stones, etc.)
Dec 16 – Dec 22 — 50% off all zen sculptures
Dec 23 – Dec 29 — 30% off all sweatshirts
Dec 30 – Jan 5 — 25% off all yoga mats
The only items included in this sale will be located in a book shelf by the front desk. In studio only. While supplies last. Shop our store in our newly added longer business hours!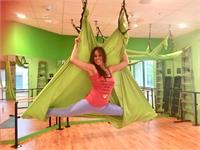 Holiday BOGO Sale
Buy 1 Aerial Yoga Class, Get 2 FREE!!!
Pay only $20, get $40 FREE! ($60 value)

Great gift!
(New customers only. Deal available for purchase until Dec.31. You have 4 months to use your 3 classes after you take your first class using this deal. Take your first class using this deal anytime.)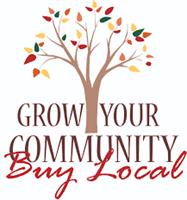 Shop Local
Support our Community
Let's work together to five back to our community and "Shop Local". Yogacorefit has small business vendors in our studio retail store to encourage you to "Shop Local."
Visit our retail store during our new business hours:
Mon: 8:30 am – 7:00 pm
Tues, Wed, Thurs: 8:30 am – 8:30 pm
Fri: 8:30 am – 4:00 pm
Sat: 8:30 am – 1:30 pm
Sun: 8:30 am – 8:30 pm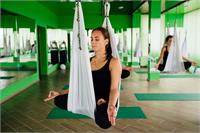 Try Aerial Gentle Stretch Class
Sundays at 12:00 pm
(with Carol)
Starting Nov 11
Have you always wanted to try Aerial Yoga, but going upside down or climbing are not for you? Then, try our new Aerial Stretch Class on Sundays at noon. This is a more relaxing approach to Aerial Yoga with only luxurious stretches and calming yoga poses. Enjoy some wonderful stretches using the aerial yoga fabric as a supportive and relaxing prop. Lay or sit softly in the fabric for full body stretches and relaxation. Stretch your legs with one leg on the floor and the other in the fabric. Melt away daily stress.
Singing Bowls and Yin Yoga Workshop
(with Jill Hines)
Fri, Dec 14
7 – 8:30 pm
$35 per person
"Chime in" and create "good vibrations" for the holidays. Singing bowls harmonize the mind and body as you calmly stretch away holiday stress. Often referred to as a "sound bath", singing bowls fine tune your body's natural frequencies. Your mind and body feel cleansed. Let's decompress and embrace the love of the holiday season.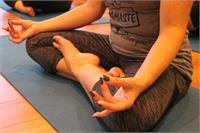 Holiday Renew & Restore Workshop
(with Tina and Megan)
Sat, Dec 15
1:30 – 4:30 pm
$35 per person
Holiday "Clear"
Set your intentions for the holiday season. This year allow yourself to be truly present and connected to yourself and those around you. Be guided by nature: renew, replenish, get quiet, and give ourselves time to go within to recharge and celebrate the light within.
We will start with pranayama (breathe work) and some gentle yoga movement, followed by a short discussion on the importance of winter routine. Enjoy a warm cup of tea, then end with a nourishing restorative yoga and a candle relfection meditation.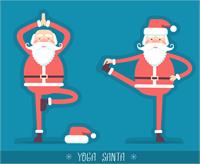 Christmas Hours
Dec 24, Christmas Eve:
We will have a condensed schedule. Only our morning classes will occur this day.
Dec 25, Christmas Day:
We will be closed.
Wishing you a warm and wonderful holidays. Namaste.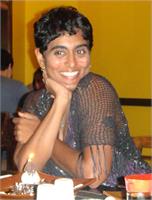 Loving Kindness Yoga and Meditation Class
with Optional Potluck

(with Tina)
Tues, Jan 1
4:30 pm to 5:45 pm
Regular Class Price
We invite you to participate in a Hatha Yoga and Metta Bhavana (Loving Kindness) Meditation with Tina Clay on New Year's Day. Begin your new year with the gift of giving loving compassion to yourself and to the world.
Followed by an optional vegetarian potluck. If you're bringing food, please write down what you are bringing on our sign-up sheet in the studio. Namaste.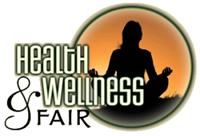 Wellness Fair at Yogacorefit
FREE Yoga Classes All Day
Shop Craft & Wellness Vendors
Sat & Sun (Jan 5 & 6, Feb 2 & 3)
Sat (8 am to 5 pm)
Sun (8 apm to 3 pm)
* Spin the Wheel to win Yoga/Barre classes
* Raffle Prizees (proceeds go the SPCA)
* 25% off Class Passes (in studio only, 1 per person)
* Open to the Public – FREE Hatha Yoga Classess (all levels) (45 min each) taugght by Bend Yoga Teacher Training student teachers.
(All regularly scheduled classes will be cancelled this day. So, we can provide these special FREE classes. Please see website for class schedule.)