Welcome to our yoga studio! I am so excited to share the benefits of yoga and mat Pilates with you! Looking forward to seeing you soon!
Try our BALLET BARRE PILATES classes!
Please feel free to stop by for 2 weeks for $20 of Mat Yoga and Ballet Barre (Aerial Yoga not included)!
We believe in providing an effective and exciting workout that builds strength and endurance, without adding unnecessary bulk. We want you to get into great shape by using core enhancing Pilates exercises and strength building yoga poses that lengthen and tone, giving you a dancer like body. You will achieve:
Increased flexibility

Stronger muscles (without bulk)

Enhanced body tone

Reduced stress

Better posture

Increased endurance

Relaxed and clear mind

Stronger core

Improved balance

Injury prevention
Upcoming Workshops
Soar into the New Year
AERIAL YOGA SALE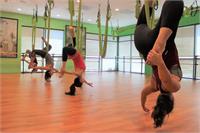 But one 5 class pass, get 2 free classses!
Aerial Yoga allows you to sink deeper into your stretches, and practice yoga inversions without strain on joints of the body. You feel so free as you fly and soar. You feel uplifted from daily stress.
All class passes expire 4 months from the first day you use the pass. Deal available for purchase until Jan 31.
One deal per person.
Looking for a Massage Therapist
to join our Yogacorefit Team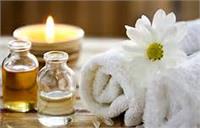 If you are a certified Massage Therapist and are interested in joining our wellness team at Yogacorefit, please inquire at yogacorefit.com. Thank you.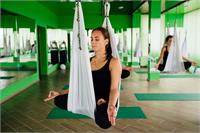 Try Aerial Gentle Stretch Class
Sundays at 12:00 pm
(with Carol)
Have you always wanted to try Aerial Yoga, but going upside down or climbing are not for you? Then, try our new Aerial Stretch Class on Sundays at noon. This is a more relaxing approach to Aerial Yoga with only luxurious stretches and calming yoga poses. Enjoy some wonderful stretches using the aerial yoga fabric as a supportive and relaxing prop. Lay or sit softly in the fabric for full body stretches and relaxation. Stretch your legs with one leg on the floor and the other in the fabric. Melt away daily stress.
Try

Sunrise Salutation Class
Try our new class format.
Every Tuesday and Thursday 6 – 7 am
So nice to get your zen in before you go to work. This 60 – minute vinyasa 1 yoga morning class helps you get ready for the day. Movements with deep breahts and stretches help you get energized and invigorated.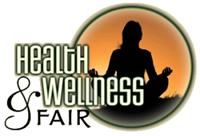 Wellness Fair to Support SPCA Haven for Animals
FREE Yoga Classes All Day
Give to the Local SPCA
Shop Craft & Wellness Vendors
Sat & Sun (Feb 2 & 3)
Sat (8 am to 5 pm)
Sun (8 apm to 3 pm)
* Spin the Wheel to win Yoga classes
* Raffle Prizees (all proceeds go the Local Non-Profit SPCA Haven for Animals)
* 25% off Class Passes (in studio only, 1 per person)
* Open to the Public – FREE Hatha Yoga Classess (all levels) (45 min each) taugght by Bend Yoga Teacher Training student teachers.
(All regularly scheduled classes will be cancelled this day. So, we can provide these special FREE classes. Please see website for class schedule.)
Yoga Nidra Workshop
(with Megan)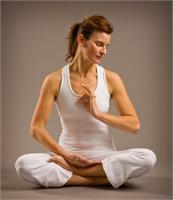 $25 per person

Fri, Feb 8
7:00 pm to 8:30 pm
Find balance and calmness with Yoga Nidra.
Begin with a little gentle flow yoga. Then, enjoy yoga nidra. Yoga nidra (yoga sleep) is a state of consciousness between waking and sleeping – like the going to sleep stage. This is an ancient practice that promotes full consciousness. You will be guided into a deep relxation with inner awarenss. Revitalize, restore, and re-pattern your subconscious to create calmness from the inside out.
Arm Balance Workshop
(with Cynthia)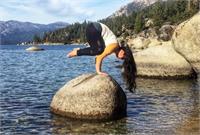 Sun, Feb 10
2-4 pm
$35 per person
Spend a lighthearted afternoon exploring arm balances with Cynthia. We will begin with the base of an arm balance parctice discussing wrists, shoulders, and core. Arm balances that will be covered:
– Crow
– Side Crow
– Flying Splits (Eka Pada Koudinyasana)
– Grasshopper
– Feathered Peacock (Pincha Mayurasana)
– Transitions (how to incorporate arm balances into a flow)
Modifications, props, and a breakdown of steps for each pose will prepare you to take flight. Whether you're new or have some experience, all levels are welcome. Come with an open heart to play!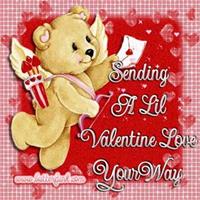 Red, White, and Pink
Wellness & Craft Fair
for Breast Cancer Awareness

Sat, Feb 16
11 am – 5 pm
Shop Local and help support Breast Cancer Awareness
(Raffle Prizes with proceeds going to the Non-Profit "Triving Pink Breast Cancer Organization")