Welcome to our yoga studio! I am so excited to share the benefits of yoga and mat Pilates with you! Looking forward to seeing you soon!
Try our BALLET BARRE PILATES classes!
Please feel free to stop by for 2 weeks for $20 of Mat Yoga and Ballet Barre (Aerial Yoga not included)!
We believe in providing an effective and exciting workout that builds strength and endurance, without adding unnecessary bulk. We want you to get into great shape by using core enhancing Pilates exercises and strength building yoga poses that lengthen and tone, giving you a dancer like body. You will achieve:
Increased flexibility

Stronger muscles (without bulk)

Enhanced body tone

Reduced stress

Better posture

Increased endurance

Relaxed and clear mind

Stronger core

Improved balance

Injury prevention
Upcoming Workshops
Looking for a Massage Therapist
to join our Yogacorefit Team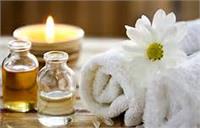 If you are a certified Massage Therapist and are interested in joining our wellness team at Yogacorefit, please inquire at yogacorefit.com. Thank you.
March Madness Aerial BOGO Sale!
Buy 1 Aerial Yoga Class, get 2 FREE!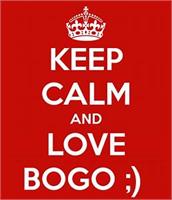 Pay only $20, get $40 FREE1 ($60 value) Great Gift!
New customers only. Deal available for purchase until March 31. You have 4 months to use your classes after you take your first class using this deal. Take your first class using this deal anytime.
Spring into Fitness SALE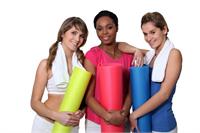 10 class pass $90 (mat yoga/barre)
Regularly $125
This deal expires April 20.
This time of the year, we enjoy the changes the spring season brings us. Flowers bloom and leaves shine. We encourage you to bloom and shine too! (Limit one deal per person.)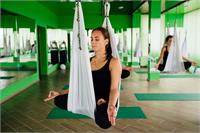 Try Aerial Gentle Stretch Class
Sundays at 12:00 pm
(with Carol)
Have you always wanted to try Aerial Yoga, but going upside down or climbing are not for you? Then, try our new Aerial Stretch Class on Sundays at noon. This is a more relaxing approach to Aerial Yoga with only luxurious stretches and calming yoga poses. Enjoy some wonderful stretches using the aerial yoga fabric as a supportive and relaxing prop. Lay or sit softly in the fabric for full body stretches and relaxation. Stretch your legs with one leg on the floor and the other in the fabric. Melt away daily stress.
Ayurveda, Yoga & Meditation Workshop
(with Megan and Tina)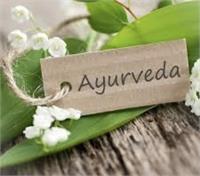 Sat, March 30
1:30-4:30 pm

$35 per person
Join us for a workshop to blend the streams of Ayurveda, meditation, and yoga. Let's honor and respect our body, heart, and mind. Let's become more aware and in sync with the natural rhythms of the earth. In this practice, you will experience guided meditaiton/reflection, quiet space, time for reflection, gentle yoga movement, relaxation, and a luxurious self-care practice.
"Mod" Mala Bracelet Workshop at Yogacorefit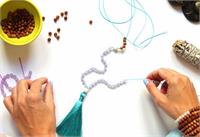 Sat, April 13
2-4 pm
$35 per person (sitting fee)
Join Pomegranite Seeds & Yogacorefit. Learn traditional Mala knotting technique. Grab a friend and treat yourself to this fun and creative workshop! Learn how to make your very own "Mod" Mala bracelet, paired with some gentle yoga stretches and enhancing Mala bead meditaion experience! $35 sitting fee to book + wood bead kit $12.50 or gemstone kit $35.
Acro Yoga Workshop
(with Jordan Reid & Nick Daskalos)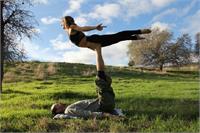 Sun, April 14
3-5 pm
$35 per person
AcroYoga elevates the connection between you and others through movement, connection, and play! Acro in Greek means "high", or "elevated". Yoga in Sanskrit commonly translates to notions of union or joining. The experience of taking flight with AcroYoga instantly dissolves fears and invites practitioners to tap into new and infinite possibilities of communication, trust, and union. In general, there are three roles in AcroYoga: basing, flying, and spotting. In this workshop we'll explore these three fundamentals of the Solar (active) and Lunar (therapeutic) aspects of AcroYoga in a safe, playful, and encouraging environment. No prior AcroYoga experience is necessary! All levels are welcome and no partner is needed. Make sure to sign up early, space is limited!
Casting Vision (A Workshop for Women)
with Jill Hines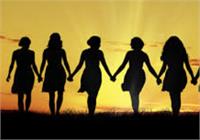 Sat, April 27
2:00 – 4:30 pm
$15 per person
Dream into possibilites for your life in the safety of a tribe. Discover the 3 biggest blocks keeping you from making decisions. Mine the gems of intuition and trust within yourself.